******************************************************************************
Found this on Facebook. Just thought that maybe friends with pets might like to have the instructions on how to make them. The URL is: Source: http://bit.ly/1rfzfS8
******************************************************************************
Consider making these simple Homemade Dog Paw Print Ornaments. While your wrapping the tree in tinsel, and hanging up all the ornaments, make sure you include one for your pet that is personalized to them. What could be more personal than a cast of their actual paw print? A forever keepsake that you will enjoy putting up year after year. It couldn't be simpler, and is very similar to the type of Christmas craft you would do with your two legged kids-who coincidentally love helping with this project. They can paint your pets paw print and will be proud to be included in making it.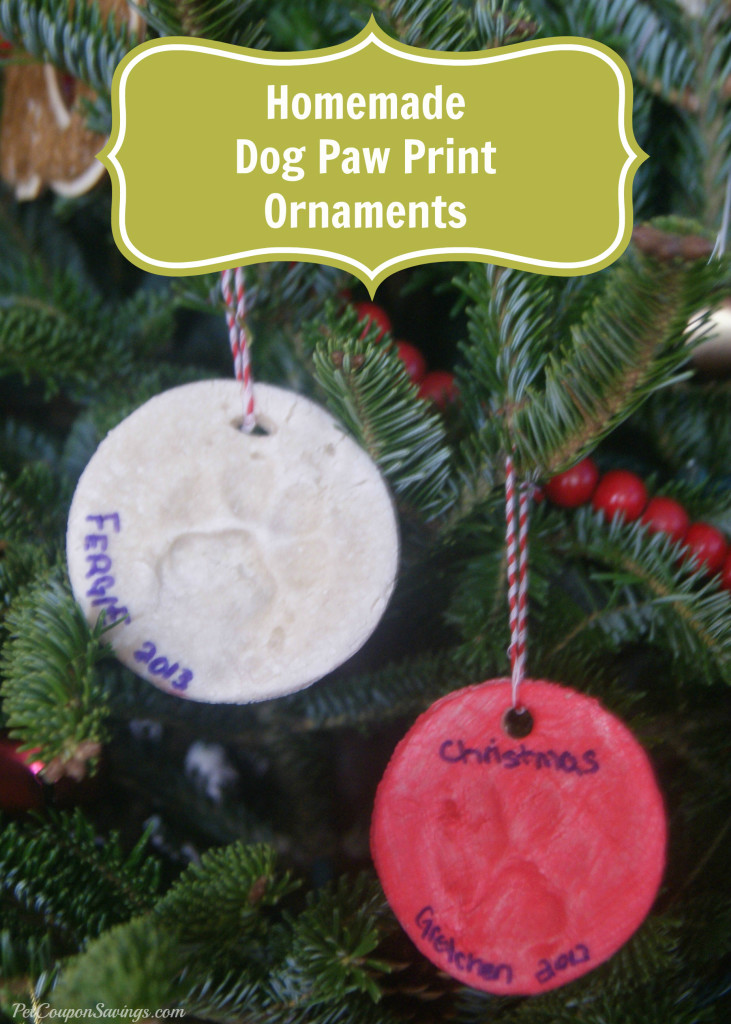 Homemade Dog Paw Print Ornaments Supplies:

Homemade Dog Paw Print Ornaments Instructions:
Preheat oven to 200°.
Combine flour, salt, and water in a large bowl. Flip out onto a well floured surface, knead with your hands for a few minutes until dough is smooth.
Roll dough out with rolling pin 1/4" to 1/2" thick.
Use a cup/jar to cut a circle out of dough (make sure it is large enough that your dogs paw will fit in the circle with room to spare).
Press your pets paw into the center of the dough circle firmly.
You want to handle the dough as little as possible to keep it from becoming stretched out, the best way to do this is to move it to a baking sheet lined with foil or parchment paper and then make the paw impression.
At the top of the circle use a straw to cut a hole for hanging ribbon.
Bake for 2 hours.
Remove from oven, cool and decorate as you like.
Leave it plain, paint it, add glitter, sequins, use markers or a paint pen to fill in your pets name and the year. Tie on a ribbon in your pre-cut hole to hang from the tree.
We hope that you enjoy adorning your Christmas tree with these paw-tastic homemade dog paw print ornaments too!