******************************************************************************
I will put this notice on my post from now on, every time that I copy a post from Facebook, so all of my readers will know that this is not my work, but that of someone else. This, like so many of my posts have, came from Facebook.
******************************************************************************
How To Make A DIY Emergency Air Heater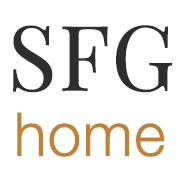 How To Make A DIY Emergency Air Heater
December 26, 2014
This video tutorial teaches you how to make something that will come in handy during an emergency using only three components: a soup can, a roll of toilet paper, and 70% isopropyl alcohol. According to the YouTube description, this contraption is capable of heating a room in a pinch, and since it does not require electricity, is ideal for power outages or for outdoor activities like camping, hiking, or hunting. In the video, he also converts the heaters into a stove and demonstrates how one could use it to cook food. Overall, this is a good life hack to remember, as you never know when you might need to use it.
According to Ready.gov (the website for the Department of Homeland Security's emergency preparedness campaign), the three crucial steps we should all take in being prepared are to "(1) build an emergency supply kit, (2) make a family emergency plan and (3) be informed about the different types of emergencies that could occur and their appropriate responses." For the first step, they recommend that at the bare minimum your kit should include the following items:
– Water, one gallon of water per person per day for at least three days, for drinking and sanitation
– Food, at least a three-day supply of non-perishable food
– Battery-powered or hand crank radio and a NOAA Weather Radio with tone alert and extra batteries for both
– Flashlight and extra batteries
– First aid kit
– Whistle to signal for help
– Dust mask to help filter contaminated air and plastic sheeting and duct tape to shelter-in-place
– Moist towelettes, garbage bags and plastic ties for personal sanitation
– Wrench or pliers to turn off utilities
– Manual can opener for food
– Local maps
– Cell phone with chargers, inverter or solar charger
(list from Ready.gov)
Of course, your kit should also include any medications your family may need, as well as pet supplies, but that aspect varies from family to family. The second step is fairly straightforward, but Ready.gov makes it a point to mention that your family might not be together during an emergency, so you should establish a meeting place and determine how you will get in contact with one another. You should also make plans regarding places your family frequently spends time, like workplaces, schools, community organizations, or even while commuting. As for the third step, the most important thing to do is research the necessary measures you and your family will need to take before, during, and after an event.
Watch this clever life hack in the video below, and share your thoughts with us in the comments section. Besides the basics, what do you think should go in your kit?